FUNDRAISE 4 ASNA -
Fundraising concert at the Greenwich SDA church on the 18th May 2013 from 6.30pm. Free entry with collection during the concert. Light refreshments available. Correct post code – SE10 not SE16
Fundraising Concert in Oxford on the 9th June featuring By Faith, Resurrection, Oxford Gospel Choir and more.
FOLLOW THIS LINK TO DONATE  VIA OUR BIG GIVE PAGE TODAY
ASNA exists to support the spiritual, social, physical and emotional needs of people living with disabilities and special needs. ASNA also exists to enable access for disabled people by providing training and awareness resources and workshops.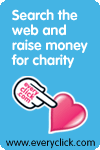 Listen to interview with Pastor Sam Davis SEC President and Nigel Nicholls ASNA Chairman during the Annual ASNA respite weekend. Over 120 attended this weekend held during the weekend of  15th – 18th April 2011 to celebrate the ASNA 10 year milestone.
Select an image below to go to that page:
See also;
» ASNA » Events » News & Resources » Become a Member » Donate